SERVICE THAT WIDENS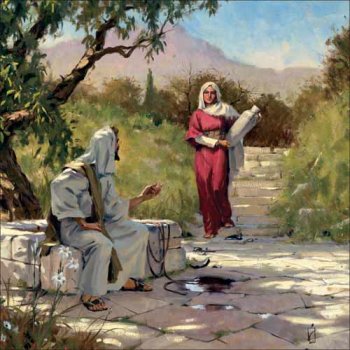 Will you give Me a drink?" [v.7]

The story begins when Jesus asks the woman for water. Her service is directed first towards Him and then towards others. Like a narrow stream that widens to become swifter and stronger, Trinity's tradition of service flows from those in our congregation to those in our community and to the world.
Like the woman at the well, our service begins by serving Jesus and extends to serving those around us. Trinity served as a vital community center for food, supplies and volunteer help during the Great Flood of 1993. Members of our congregation helped assemble Braille Bibles that are shipped throughout the nation and they also make quilts to be sent all over the world. Our school children help out at an inner city childcare center and lead worship services at local nursing homes.
Our service also returns to its source: for us, serving others is serving our Lord.